In the construction process of a MARINAL traditional reinforced concrete swimming pool, the galvanized steel panels of the structure are assembled to obtain a continuous formwork between the walls and the bottom of the swimming pool.
This one-piece steel reinforcement makes it possible to pour the concrete in one-go. The concrete has a one-step and homogeneous setting.
Strength of monoblock concrete
A concrete swimming pool cast in one piece will be watertight and resistant.
The concrete density is unvarying, seamless, without connection. Thus, MARINAL traditional one-piece reinforced concrete swimming pools do not have any point of failure, and therefore no risk to lose their watertight integrity.
This monoblock concrete construction technique is the more reliable in terms of solidity and lifespan for your swimming pool.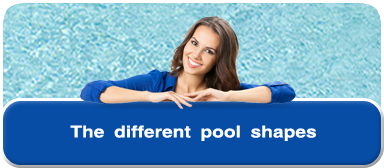 The different pool shapes
The monoblock construction technique makes it possible to work all shapes of swimming pools. The steel structure is adjustable to obtain the personalized shape you wish. The steel reinforcement can be strapped to obtain different shapes, without any loss of efficiency of the concrete pouring.
MARINAL proposes swimming pools with traditional shapes, design free-form and contemporary swimming pools, lap pools, overflow swimming pools, skymirror swimming pools or spa areas.
For your project of a traditional swimming pool, please contact your MARINAL specialist via our on-line contact form.
Building techniques for concrete swimming pools